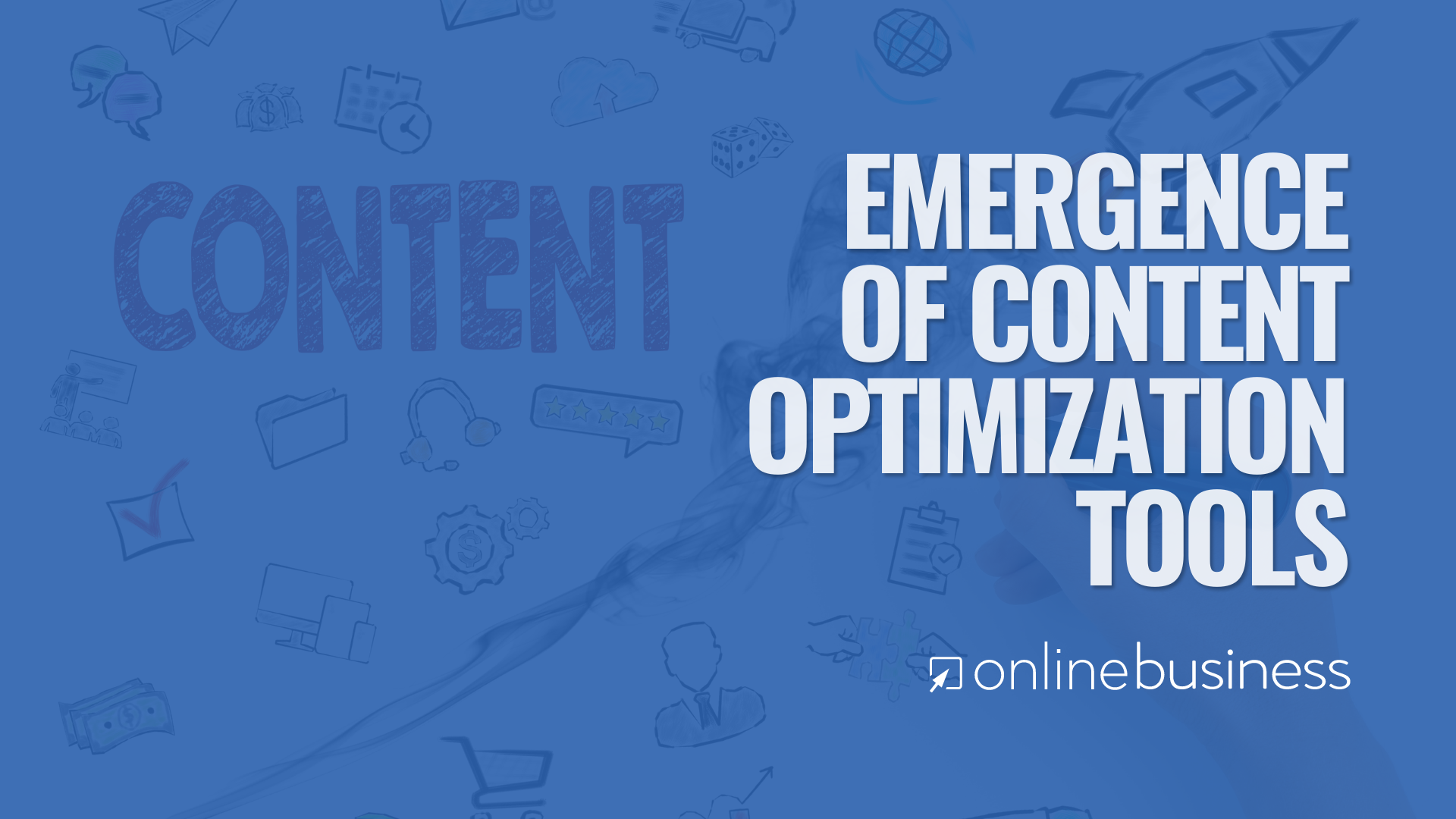 New York – With the amount of content circulating on the Internet today, content optimization continues to play a crucial role in boosting a company's online presence. In a recent survey by Demand Metric, it is said that 90% of businesses use well-thought-out content marketing strategies to connect with their audience and establish their presence. And it's highly likely that many of these companies are using more content optimization tools to effectively use their content optimization strategy. OnlineBusiness.com shares its thoughts on the emergence of these content optimization tools and how best to apply them to its content marketing efforts.
"On average, 7.5 million blog posts are published daily, and 90% of this content receives no traffic or sees the light of day from any human visitors. But it doesn't always have to be that way if you're making a targeted effort to optimize your content for Google. Content optimization is the process companies use to ensure their content is structured and created in a way that Google and other search engines can effectively measure the value of the content. And the higher the given value, the higher the chance of a particular piece of content improving the rankings," said Michael Santiago, Founder of OnlineBusiness.com.
"Although content optimization tools are easy for everyone to access, many companies still fail to use them to their advantage," continued Santiago. "We highly recommend using these tools whether you're starting your online business or are already an established brand."
There are plenty of user-friendly content optimization tools out there, with a relatively short learning curve, Santiago mentions. SurferSeo.com and Frase.io are among the tools OnlineBusiness.com has rated as highly effective for content optimization. Other tools reviewed and worth mentioning are MarketMuse.com, Clearscope.io, and Usetopic.com. Each of these tools provides unique features that could help businesses further improve the content and quality of their pages in the eyes of Google, which should ultimately improve their SERP rankings.
"The primary goal for most companies today is to improve their rankings, but many are unsure what necessary steps need to be taken," Santiago said. "With all our clients, we take the time to explain to them why it is important to use content optimization tools. This is as close to cheating as it gets, as most of these tools will collect metrics and data from competitors and tell you exactly what you need to do to beat them in the SERPs.
According to Santiago, businesses should always aim to be consistent in creating high-quality content. This content has the potential to bring in more organic website traffic, which makes content optimization a must for any online business.
To learn more about Onlinebusiness.com and the content optimization tools discussed, visit OnlineBusiness.com.
About OnlineBusiness.com
OnlineBusiness.com is a digital marketplace for premium domains and starter sites. Currently, it lists over 3,500 domain names with a combined valuation of over $5 million. He also specializes in helping clients with SEO to improve rankings and traffic.
Contact information
OnlineBusiness.com Media Team
[email protected]
Media Contact
Company Name: OnlineBusiness.com
Contact person: Media Relations
E-mail: Send an email
Call: 888-610-1020
Address:24 W Railroad Ave.
City: Tenafly
State: New Jersey
Country: United States
Website: https://www.onlinebusiness.com