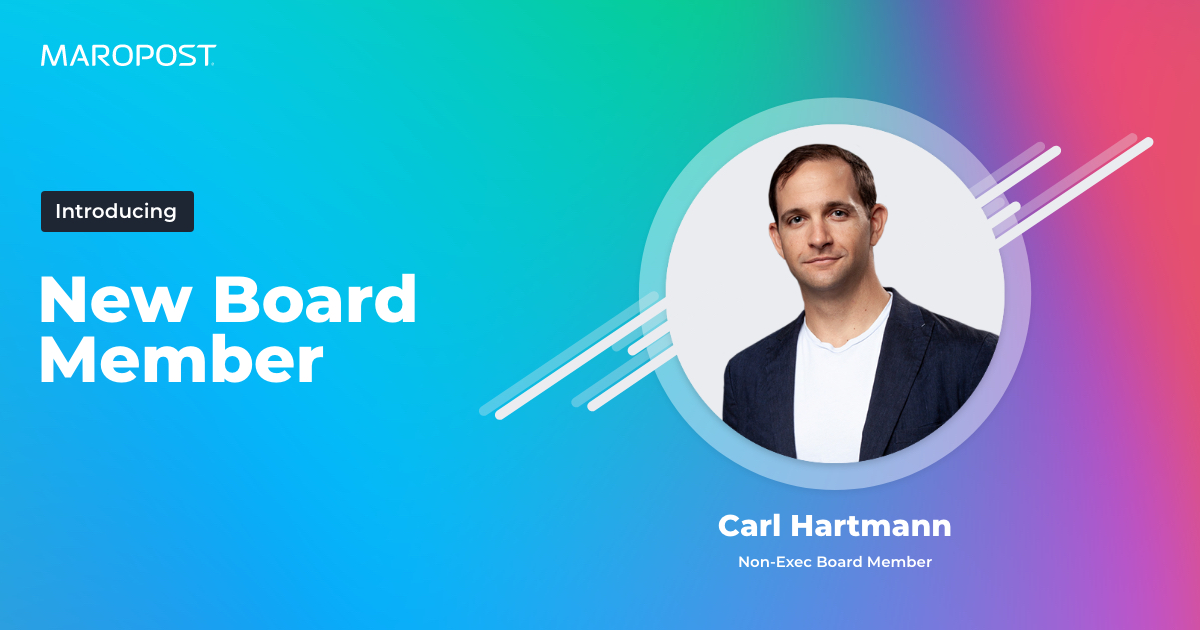 Maropost, leader in e-commerce and multi-channel marketing software, welcomes to its board of directors Carl Hartmann, co-founder of Compono and Lyre's Spirit Co. Carl joins the board of directors to bring his knowledge in e-commerce and help Maropost lead change in this space.
Carl Hartmann is a prominent multi-award-winning serial entrepreneur with a track record of successful exits. He has over 20 years of experience and in-depth knowledge of the global e-commerce and retail landscapes. He is also a seasoned board member with business acumen, global networks and a talent for team building. Carl is also an assistant professor at the University of Queensland.
"It really is the perfect time for me to join the board of directors of Maropost. Maropost recently expanded to APAC and launched Commerce Cloud. Having co-founded and grown global e-commerce businesses, I am delighted to be a part of this journey. I look forward to supporting Maropost in its mission to expand Commerce Cloud globally and make it a huge success "- Carl Hartmann.
With the introduction of Commerce Cloud, Maropost is clearly establishing itself in the world of e-commerce. And that's just the beginning. Together with Carl, they plan to bring more solutions to traders around the world.
"I would like to welcome Carl Hartmann to our board of directors. I am convinced that his strategic thinking and his ability to see the big picture will help Maropost solve even more business problems for companies around the world ", – Ross Andrew Paquette, CEO and Founder of Maropost.
About MAROPOST
Maropost's mission is to revolutionize the way e-commerce marketing and automation work together.
By providing Marketing Cloud and Commerce Cloud businesses, Maropost enables B2C organizations to streamline their audience engagement, customer acquisition and revenue growth. The company serves customers across multiple channels, such as email and mobile / SMS marketing automation and e-commerce, while delivering unmatched inbox deliverability, advanced reporting, and audience building and industry-leading customer journeys.
Founded in 2011 by Ross Andrew Paquette, Maropost has been on Deloitte's Technology Fast 500 list several years in a row and recognized over the years as the best way to simplify marketing automation, also adding advanced e-commerce functionality. .
For more information, visit Maropost.com!